Accounting Master's Programs in the United States
Palavras-chave:
Accounting Master's, United States
Resumo
The U.S. accounting graduate education has evolved considerably over the last few years and offers a plethora of accounting master's programs. The Department of Accountancy at the Gies College of Business at the University of Illinois has a rich tradition of excellence in graduate accounting education, awarding its first master's degree in 1922, and remaining at the forefront of accounting education ever since. Gies is a top-three business school for graduate accounting, and the accounting faculty is #1 in the BYU accounting research ranking. It is one of the largest suppliers of leaders of the accounting profession and among its graduates are legions of CFOs, accounting firm partners, and entrepreneurs. Graduates of Gies accounting programs have tremendously successful careers, and the STEM designation provides international students an opportunity to work in the U.S. for 36 months after graduation, and a competitive advantage.
As the academic director of the MSA program at Gies, and faculty members with many years of experience in the graduate accounting field, we are in a unique position to share our knowledge and observations with you. Our goal is to guide you through the process of assessing US accounting master's programs, explain the general admission requirements, and provide tips for a successful application. We conclude the editorial with an example of graduate accounting programs offered by the Gies College of Business at the University of Illinois.
Referências
Bunker, R.B., C.S. Cagle, and D. Harris. (2014). Comparison of AACSB Accredited Institutions Using the CPA Examination as a Post-Curriculum Assessment. Journal of Accounting and Finance 14 (6): 127 – 132.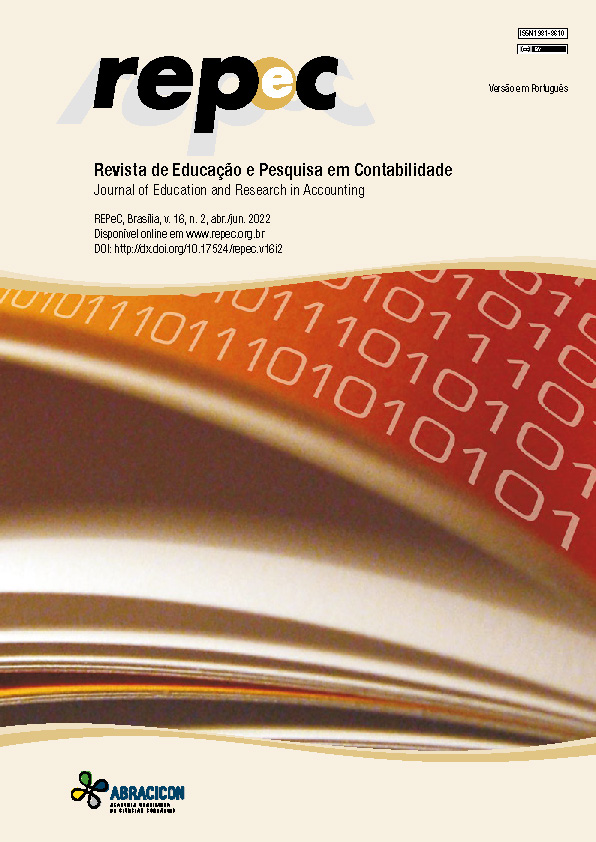 Downloads
Como Citar
Schwartz, R., & Chatterton, A. (2022). Accounting Master's Programs in the United States. Revista De Educação E Pesquisa Em Contabilidade (REPeC), 16(2). https://doi.org/10.17524/repec.v16i2.3127
Licença
Copyright (c) 2022 Revista de Educação e Pesquisa em Contabilidade (REPeC)
Este trabalho está licenciado sob uma licença Creative Commons Attribution-NonCommercial-NoDerivatives 4.0 International License.
Autores que publicam nesta revista concordam com os seguintes termos:
a) Autores mantém os direitos autorais e concedem à revista o direito de primeira publicação, com o trabalho simultaneamente licenciado sob a Licença Creative Commons Attribution 3.0 Unported License, que permite o compartilhamento do trabalho com reconhecimento da autoria e publicação inicial nesta revista. Esta licença permite que outros distribuam, remixem, adaptem ou criem obras derivadas, mesmo que para uso com fins comerciais, contanto que seja dado crédito pela criação original.
b) Não cabe aos autores compensação financeira a qualquer título, por artigos ou resenhas publicados na REPeC.
c) Os artigos e resenhas publicados na REPeC são de responsabilidade exclusiva dos autores.
d) Após sua aprovação, os autores serão identificados em cada artigo, devendo informar à REPeC sua instituição de ensino/pesquisa de vínculo e seu endereço completo.